About Dianna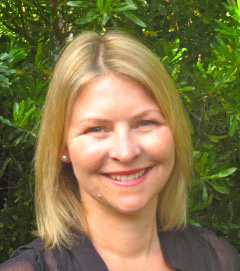 Background: 
I began my career working with organisations focusing on Workplace bullying and Training and Development. I quickly branched into Executive Coaching, Mediation and Counselling and Employee Assistance Program (EAP) Counselling.
I gained valuable experience as a Psychologist and Counsellor at Monash IVF, On The Line (Suicide Help Line) and Lifeline.
I begun to recognise the emergence of a common theme presented by clients: Relationship Dynamics.  The importance of relationship dynamics and its influence on workplace relationships appeared to greatly infuence individuals abilities, vulnerabilities and levels of security within the workplace and other relationships.
Whilst continuing to work in organisaitons, I completed under-graduate and post graduate qualifications in Psychology and organisational development to be come a registered Counselling Psychologist.
With ongoing professional development in areas which arise whilst working withmy clients, I remain up-to-date with recent developments, research and current therapies, such as: Brain and Neuropsychology, Emotional Focused Therapy (EFT), Attachment Therapy, Relational Life Therapy (RLT) and their influence on preferences, Introversion/Extroversion, mindsets and relationships.
With over 30 years experience working with individuals, couples and families I can assist my clients in identifying the aspects of their life in which they feel 'limited' and/or 'trapped' and together we develop new ways of learning to lead the life they have always wanted to lead.
My experience has 'enabled' me to stop and decide to create my own private practice to support those of us experiencing challenging situations.
Qualifications:
MPsych (Counselling) - Master of Psychology (Counselling)
Foundations of Positive Psychology
Post. Grad Dip (Psychology) - Post Graduates Diploma in Psychology 
BSSc - Bachelor of Social Science (Psychology/Organisation Development
Registration and Membership:
Fully Registered Psychologist with the Australian Health Practitioners Regulation Authority (AHPRA, www.ahpra.gov.au) - Reg No: PSY0001130636
MAPS Counselling Member of the Australian Psychological Society (APS. www.psychology.org.au) Reg No: 104915
Member of the Fertility Society of Australia (FSA, www.fertilitysociety.com.au)
Member of Australian & New Zealand Infertility Counsellor's Association (ANZICA, www.fertilitysociety.com.au)
Working with Children Check - Reg No: 03873599-01